 Reverie
A downloadable game for Windows
About Reverie:
Reverie is a first-person exploration game, focusing on a visual experience. The player travels to an imaginary island. Starting within a cave, she gets introduced to a setting somewhere between a memory and a dream. To understand and experience her surrounding the player has to solve simple tasks to support her experience within the cave.
Toys and candies are building a bridge between a child's fantasy setting and the real world where children create their own game world, their individual levels, with toys they collect.
A magical environment with many details, that can be experienced as a getaway from the everyday troubles or, a player who is interested into psychoanalysis, can discover some symbols used by S. Freud in his dream studies.
Later on, the player will travel from Island to Island to uncover more mysteries and treasures, that connect more and more topics of psychology and philosophy.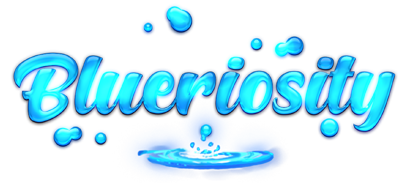 About Blueriosity:
Blueriosity is a team consisting of students and supporters of the Games-Academy Berlin. The word creation is consisting of the magic blue hour used in movie productions and represents the magic twilight hour as well as curiosity.
Team:

Kim C. Körner | LinkedIn (Teamlead, Artlead, 3D Art, Techart, Animation, VFX, Lighting, Documentation)
Jasmin J. Mayerhofer | LinkedIn (Concept Art, 2D Art, 3D Overpaints, 3D Art, Landscape Materials, VFX, Lighting, UI)
Eric Helsinger | LinkedIn (Leveldesign, Gamedesign, 3D Art, UI, Sound-Support)
Emily A. Liebo (2D Character Concept, Characterarms Mesh-Texture)
Ann Schomburg | LinkedIn (Production, Teamlead, Documentation)
Extern:
Héctor Jotta (Sound Design, Composing)
Clemens Spitzer | LinkedIn (Programming)
Aline Drobek | LinkedIn (Gameplay Concepts, Game Design Consultant)
Jan Neidigk | ArtStation (Puzzle Concepts)
Download
Download
[Blueriosity]_[Reverie]_[Goldmaster]_[Build]_[04-02-2022].7z
650 MB