Keep On Rolling
A downloadable game for Windows
About Keep On Rolling:
Play as a robotic cat sphere by rolling through a futuristic city ruled by menacing cyber dogs. Use your swift movement to find collectibles and avoid dangers on your way to the finish line. The faster you are, the higher the score you will obtain.

So will you keep on rolling?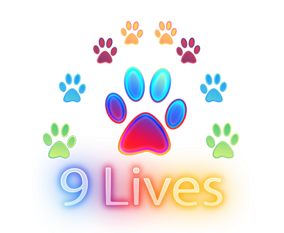 Now try out the game for FREE!
We are a team consisting of students from the "Games Academy Berlin" and freelancers. We developed this game in the span of 7,5 weeks.

2nd Semester:
Matt L-V | LinkedIn (Production)
Lisa Bretillon (Programming)

Nikolas Kerner | LinkedIn | Itch.io (Product Owner, Game Design, Programming)
Duc Hoang | LinkedIn | Itch.io (3D Environment, Props)

4th Semester:
Kim-Celine Körner | LinkedIn | Itch.io ( Art-Lead, VFX, Lighting)
Seval Türk | LinkedIn | ArtStation (3D Environment, Props, 2D City Banner)

Jasmin Mayerhofer | LinkedIn | Itch.io | ArtStation (2D Concepts, Branding, GUI, Illustrations)


Extern:
Celina Eichler | LinkedIn | Itch.io (3D Art, Tech Art)

Eric Helsinger | LinkedIn | Itch.io | ArtStation (3D Environment, Props)

Dennis Buchholz | LinkedIn (VFX)
Clemens Spitzer | LinkedIn | Itch.io (Game Design, Programming)
Héctor Jotta (Sound Design)
Special Thanks:
Malte Große (Project Controller)

Oliver Schümann (Project Consultant)
Sebastian Gsänger (Project Consultant)

Jul Ralf | LinkedIn (Video Editor)

Lennard Backsen | Itch.io (Game Design)
Maeteu | Itch.io (Sound Design)
Filip Andrzejewski | Itch.io (Level Prototype)
Erick Fernandez (Level Prototype)


Handbook:

Download
Download
9 lives - Keep on Rolling - Goldmaster Build.zip
96 MB